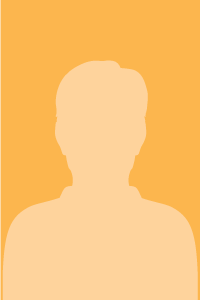 Judicial Assistant: Heather Dabney Grinnell
Office: (352) 742-4209
Fax: 352-742-4210
Circuit Judge, G. Richard Singeltary retired on April 25, 2023.
His Judicial Assistant, Heather Grinnell, will still be handling this docket.
We will have several senior judges covering THIS docket, until the Governor appoints Judge Singeltary's replacement.
As a result, we are now calling this group of coverage judges "Senior Coverage Judge 7".
We ask that you put this on the signature line of all proposed orders for this docket.
These Judges will be covering ALL Circuit Civil, Circuit Criminal (01 Docket), and Probate cases previously assigned to Circuit Judge Singeltary.
Heather Grinnell will still be the Judicial Assistant handling this docket.
At this time, they are not accepting proposed orders via email.
Please mail hard copies, of all orders (with a cover letter), to the attention of Heather Grinnell at 550 W Main St, Tavares, FL 32778.
*PROBATE IS THE ONLY EXCEPTION: Judge Davis' office is handling the processing and signing of all probate documents. We ask that you send all of your proposed PROBATE ORDERS (ONLY) to Judge Davis. Her JA, Lisa Denison, will process them accordingly.
Please contact Heather Grinnell at hgrinnell@circuit5.org for ALL scheduling of ALL CIVIL (CA), PROBATE (CP), and CRIMINAL (CF) hearings.
PROPOSED ORDERS:
We do not accept proposed orders via email at this time.
Please MAIL in your proposed order along with a cover letter, copies to conform for EACH person listed on your Certificate of Service and self-addressed stamped envelopes.
The Judge does require a proper cover letter on all proposed orders. The letter should indicate if everyone agrees to the Order and/or if you have provided same to opposing side/counsel for their review prior to submission to the Court.
Thanks and I'm sorry for any inconvenience.
PNC TIME CERTAIN REQUESTS
ALL PRIVATE ATTORNEYS AND PROSE DEFENDANTS SHOULD SEND THEIR PNC TIME CERTAIN REQUESTS TO LakePNC01@circuit5.org – YOU WILL RECIEVE A RESPONSE WITH A TIME CERTAIN FOR YOUR PNC'S.
*NOTICE TO THE PUBLIC:* The Code of Judicial Conduct governing behavior by judges forbids the Judges of the Fifth Judicial Circuit to discuss pending cases with the public. Please do not call the Court expecting to speak with a Judge about any case. The Court is only allowed to consider arguments made in the courtroom and in documents properly filed by actual parties in the case as authorized by law and the Rules of Court. The Court cannot ethically read or consider any other opinions or arguments about the case. Communications that do not meet these legal requirements cannot be forwarded to the Judges.