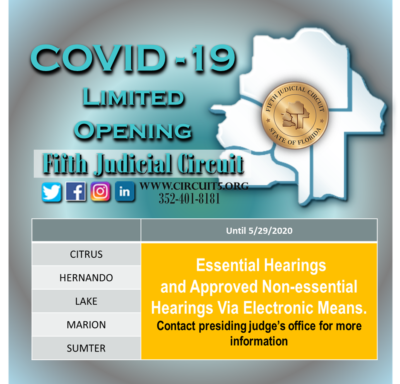 The following hearings are being conducted:
First Appearance Hearings, Shelter Hearings, Baker Act Hearings, Marchman Act Hearings, Emergency Guardianship Hearings, Risk Protection Order Hearings, Juvenile Detention Hearings, Initial Domestic Violence Injunction Hearings and any other matter that is determined to be related to the immediate and imminent health, welfare, and safety of an individual or the general public.
All hearings are to be conducted via electronic communication to the maximum extent feasible.
For information on hearings conducted by Zoom, click here.