Español
El Quinto Circuito Judicial se ha comprometido a proveer intérpretes calificados a las personas que tienen un dominio limitado del Inglés y a las personas con déficit auditivo, con el fin de eliminar las barreras de comunicación, que podrían prevenir su completa participación en los procedimientos judiciales necesarios, con el fin de asegurar el debido proceso e igualdad de acceso a los tribunales.
English
The Fifth Judicial Circuit is committed to providing qualified interpreters to limited-English-proficient and deaf persons in order to eliminate communication barriers that may prevent full participation in court proceedings necessary to ensure due process and equal access to the courts.
Creole
Senkyèm Sikwi jidisyè a pran angajman pou bay moun ki pa pale anglè ak moun ki soud yo, entèprèt kalifye nan entansyon pou elimine baryè kominikasyon ki ka anpeche yo patisipe okonplè nan pwosesis tribinal yo pou asirie jistis ekitab ak aksè egal nan tribinal yo.
Contract Spoken Language Application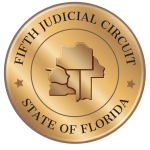 OPPORTUNITIES AT THE COURTHOUSE
Get Involved as a Court Interpreter!
Languages needed are: Arabic, Cantonese, French, Haitian Creole, Hmong, Ilocano, Khmer, Korean, Laotian, Mandarin, Polish, Portuguese, Russian, Somali, Spanish, Tagalog, and Vietnamese. For more information on the State of Florida Court Interpreting Registration and Certification please go to
Florida Courts: Prospective Court Interpreters
For more information, please call:
Juan Carlos Villanueva
(352) 540-6686