Latest Update from the Fifth Circuit
The Fifth Judicial Circuit currently remains in Phase 1; given the circumstances and the increasing number of Covid-19 cases in the State of Florida, we are taking additional restrictive measures to ensure your health.
Safety
To keep our staff and visitors safe, we have implemented many safety procedures. LEARN MORE
We are frequently cleaning and sanitizing all traffic areas of the courthouse. Courtrooms are cleaned after each session.
Everyone entering any of our facilities in Citrus, Hernando, Lake, Marion, and Sumter is required to wear a face covering and maintain social distancing.
Health screenings that include temperature checks and health related questions are required. LEARN MORE
All Jury Trials remain SUSPENDED until further order of the court.
  The courts remain open during Covid-19.
Essential Hearings are being held in-person, at the courthouses. Other trial court proceedings are being held electronically via video conference or telephone.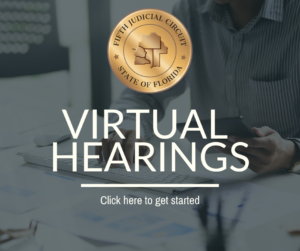 If you have any questions about how your local court is operating during COVID-19, contact us: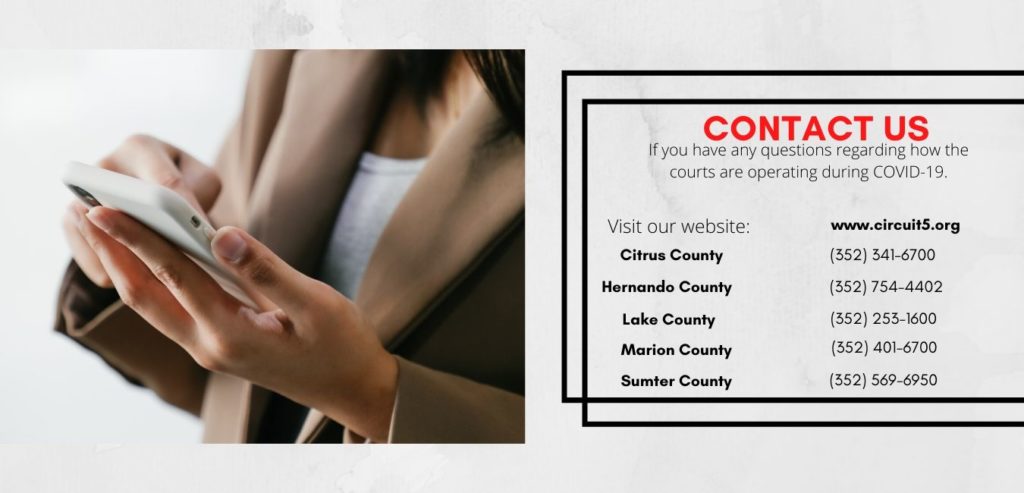 CLICK HERE to view the latest data on COVID-19 cases in the State of Florida.