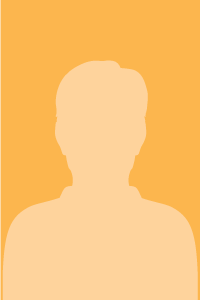 Michael G. Takac
Circuit Judge
Judicial Assistant: Stephanie Sutton
Office: 352-742-4285
Fax: 352-742-4310
*NOTICE TO THE PUBLIC:* The Code of Judicial Conduct governing behavior by judges forbids the Judges of the Fifth Judicial Circuit to discuss pending cases with the public. Please do not call the Court expecting to speak with a Judge about any case. The Court is only allowed to consider arguments made in the courtroom and in documents properly filed by actual parties in the case as authorized by law and the Rules of Court. The Court cannot ethically read or consider any other opinions or arguments about the case. Communications that do not meet these legal requirements cannot be forwarded to the Judges.
Hearings should be scheduled by contacting the Judicial Assistant, Stephanie Sutton, at 352-742-4285.
If your call is long distance and you do not have a toll-free number, please call back if you are unsuccessful in reaching Ms. Sutton or the Judge.
If you would like to submit documents (e.g. motions, exhibits, evidence, etc.) for the Judge to have during your hearing, hard copies (i.e. paper) are preferred. U.S. mail should be delivered to 550 West Main Street, Suite 15, Tavares, FL 32778. Federal Express, UPS, or other private shipping services should be directed to 313 South Bloxham Avenue, Tavares, FL 32778. Hand deliveries in sealed envelopes, boxes, etc., and the like ARE NOT ACCEPTED IN THE JUDGE'S SUITE as security officers are instructed to prevent their entry into the building. If you have questions about your intended delivery, please contact Ms. Sutton at the number above.
RARELY, if ever, will the Judge respond to emails. Under no circumstances should anyone try to submit evidence, arguments, or otherwise discuss a case with the judge through email or other ex parte communication.
The Judge expects all counsel to conduct themselves at all times in the manner contemplated by the Professional Code of Conduct. Requested orders that are based upon "stipulation" or other "agreement" are most effectively rendered by placing the "stipulation" or "agreement" in the record, as opposed to ex parte email or written correspondence to the Judge's office. In other words, if a party agrees to your relief, state such in the motion itself or separately file the opposing party's acknowledgment of there being no objection. The Judge will endeavor to set each party's trial for a specific date requested by the party. This procedure works best when litigants cooperate to not request dates until they are ready to appear for trial within the reasonable near future and when litigants know requests to continue a trial date requested by them will not be granted without extraordinary circumstances beyond any parties control. Mere stipulations to continue are not extraordinary circumstances. All parties headed to trial will be given specific disclosure requirements to meet in order to assure that their intended evidence will be admitted at trial.
Your coordinated hearing date must be confirmed by phone call to the J.A. and properly filed notice of hearing in the court file together with an email copy thereof to ssutton@circuit5.org. Confirmation of cancellations as soon as known to counsel are greatly appreciated. Preferably by copy of the notice of cancellation.